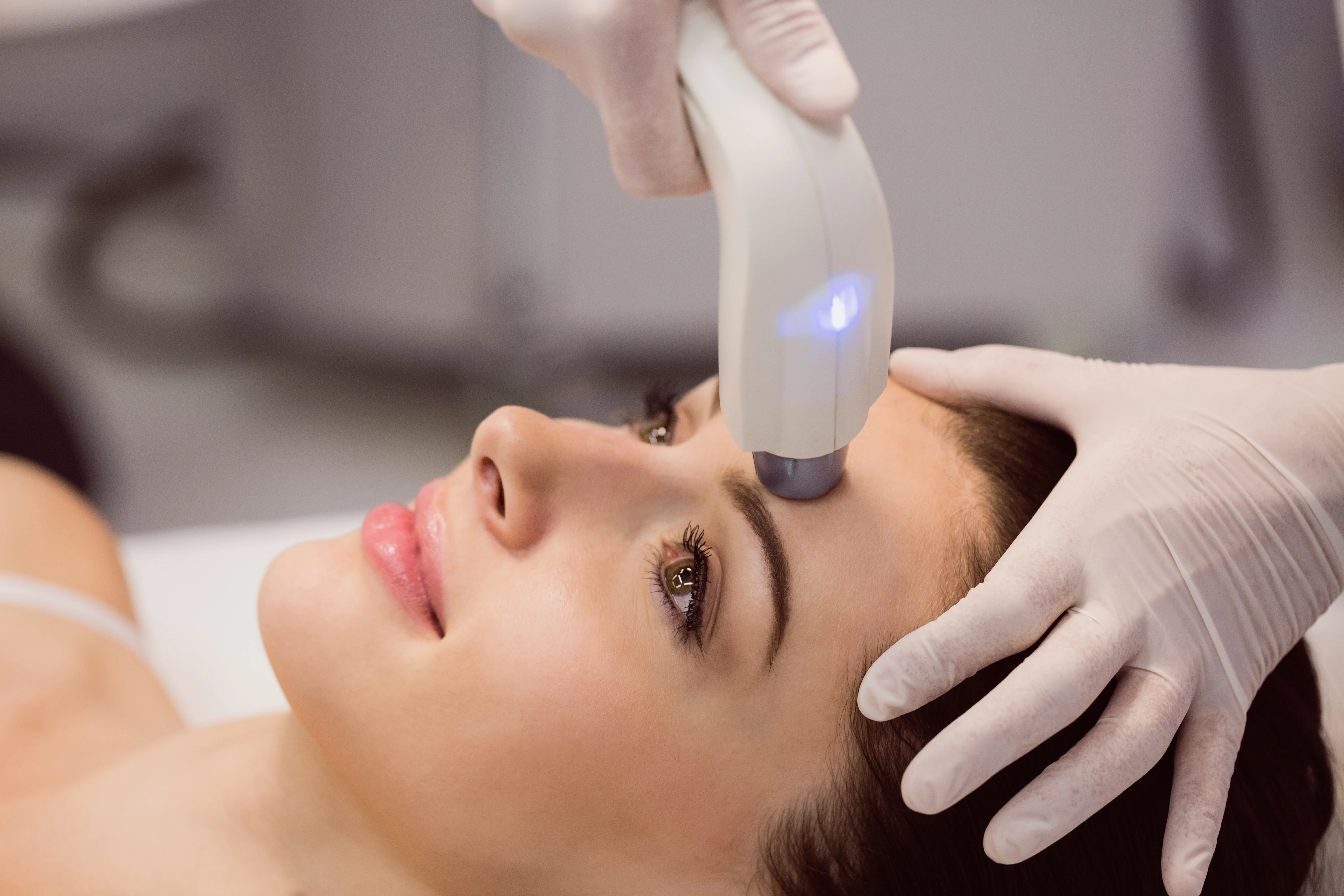 Best Dermatology Hospital in Hyderabad
The Department of Dermatology at Continental Hospital, Hyderabad offers excellence in treatment & care for all skin & hair disorders.The skin is the largest and the most visible organ of the body. The skin acts as a barrier against any infection and bacteria and reflects a person's health. Our panel of expert dermatological specialists are extensively trained in all skin & hair procedures. With state-of-the-art infrastructure, advanced cosmetic equipment, and a dedicated team of trained personnel, Continental Hospital is the best dermatology hospital in Hyderabad. Well-lit consultant rooms with natural light and additional spotlighting ensure that our skin specialists can thoroughly examine the patients and diagnose their underlying skin ailments.
Are you struggling with skin issues that are affecting your confidence and well-being?
 It's time to seek the expertise of a qualified skin specialist near you who can help you achieve healthy, radiant skin. Whether you're dealing with acne, aging skin, or any other skin concern, a skilled dermatologist can provide the solutions you need.
Experience the transformation you've always dreamed of with the help of top-rated skin specialists near you. Whether you're struggling with acne, aging skin, or other dermatological concerns, finding the right professional is key to achieving the glowing, healthy complexion you desire. At Continental Hospitals, we understand the importance of expert care when it comes to your skin. That's why we've partnered with a network of highly qualified and respected skin specialists who are dedicated to providing personalized treatment options tailored to your unique needs. Our top-rated skin specialists are not only highly skilled in the latest dermatological techniques and technologies, but they also have a deep understanding of the emotional impact that skin issues can have on a person's confidence and well-being. With their guidance, you can trust that you're receiving the highest level of care and support throughout your skin rejuvenation journey. Don't let skin issues hold you back any longer. Take the first step towards transforming your skin and boosting your confidence by connecting with top-rated skin specialists near you. Together, we can help you achieve the radiant, youthful complexion you've always wanted.
How Continental Hospitals Skin Specialist are different from others?
Personalized Care: When you search for a "skin specialist near me," you're taking the first step towards personalized skincare. Local dermatologists understand the unique environmental factors and skin conditions in your area, allowing them to provide tailored treatments.

Convenience: Easy access to a nearby skin specialist means you can schedule appointments without the hassle of long commutes. This makes it more likely that you'll stick to your skincare regimen and follow up with necessary appointments.

Timely Treatment: Skin issues can worsen if left untreated. By choosing a dermatologist near you, you can receive prompt care, preventing the progression of your condition.
Common Skin Issues Addressed by a Skin Specialist Near Me
Acne: Whether you're a teenager or an adult, acne can be frustrating. A local dermatologist can recommend effective treatments, from topical creams to advanced procedures, to clear your skin.

Eczema: Those suffering from eczema know how uncomfortable and itchy it can be. Your nearby skin specialist can provide relief and guidance on managing this chronic condition.

Aging Skin: As we age, our skin undergoes changes. A dermatologist can offer anti-aging treatments like Botox, fillers, and laser therapy to help you maintain youthful, radiant skin.

Skin Cancer Detection: Regular skin checks with a dermatologist can lead to early detection of skin cancer. Living near a skilled skin specialist ensures you can undergo these critical screenings regularly.