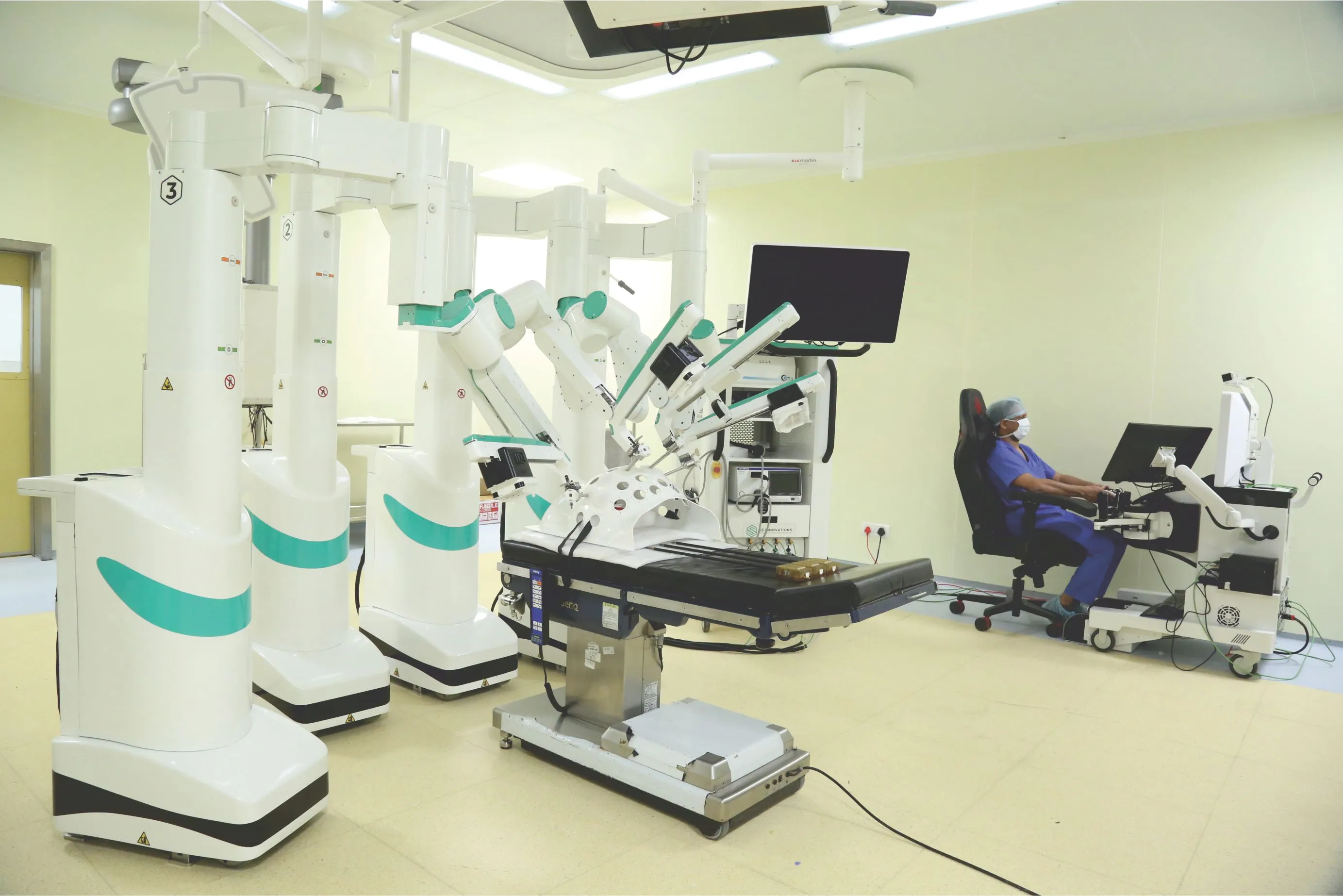 Best Robotic Surgery Hospital in Hyderabad
With the advancement in technology, surgeries are becoming easier, less-invasive, and offering better outcomes for patients. At Continental Hospitals, we have always been at the forefront of adapting the very latest in clinical & surgical technologies to offer our patients faster recovery & better quality of life.
The Department of Robotic Surgery is at the cutting-edge of bringing the latest technological advancements to surgery, which makes surgeries more precise, by giving surgeons better vision & control. In essence, Robotic Surgery is a form of minimally invasive surgery that employs a robotic surgical platform with instruments attached to mechanized arms - controlled by a surgeon at a console. 
As the surgeon works at the console, the surgeon's had movements are transmitted to the robotic arms which then carry out the procedure. This lends a much greater dexterity, control, and precision – improving the outcomes of the procedures.